Donating Used Eyeglasses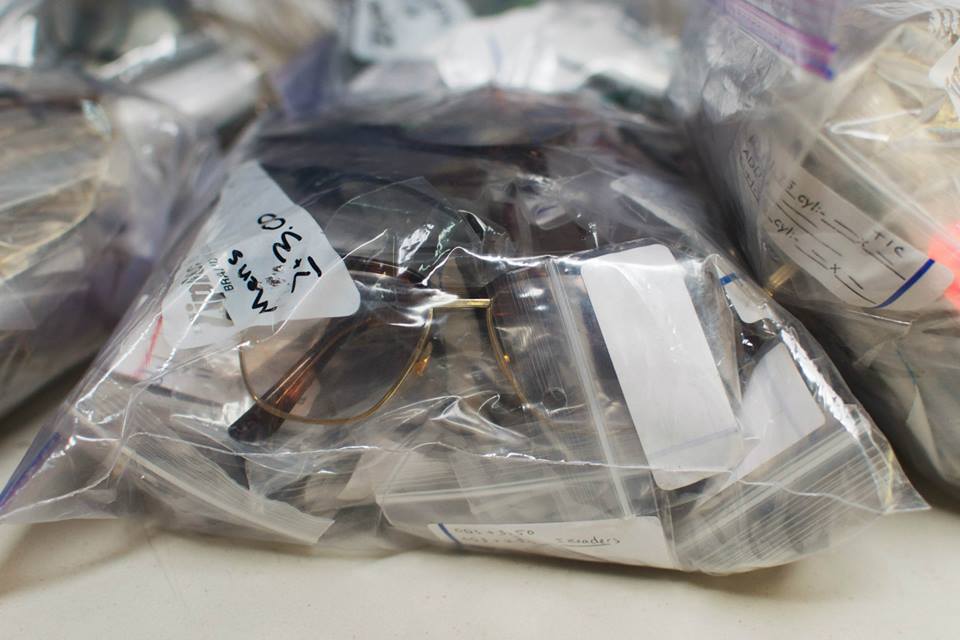 Thank you for your interest in donating used eyeglasses to AMIGOS Eye Care!
TWe clean all donated eyeglasses as well as verify all lens powers – it is NOT necessary to know your prescription to donate your used eyeglasses to AMIGOS Eye Care.
TAMIGOS Eye Care accepts prescription as well as non-prescription eyeglasses. Non-prescription sunglasses with UV protection are also needed for areas near the equator where patients are at greater risk for cataracts.
Information for Doctors
AMIGOS Eye Care is always eager to form relationships with local eye doctors. For doctors in the Portland, OR metro area who are interested in collecting eyeglasses on behalf of AMIGOS Eye Care, please feel free to place a donation box in your office.
For signs, posters, or brochures to inform patients on the importance of donating their old or unused eyeglasses, please contact us!
We encourage all eye care providers to collect used eyeglasses from their patients for donation to humanitarian organizations. For information about organizations in your area, please refer to your local Lions Club.
Information for the General Public
Individuals in the Portland, OR metro area who are interested in donating their used eyeglasses, may do so at any Pacific University College of Optometry eye clinic, including Pacific Eye Trends in downtown Portland. Other Pacific University clinic locations include: Forest Grove, Beaverton, Hillsboro and Cornelius.
Mailing Information
When packaged with lens-protection, eyeglasses may be mailed or shipped to:
AMIGOS Eye Care
Pacific University UC 786
2043 College Way
Forest Grove, OR 97116